George R.R. Martin Promises More Shocking 'Game Of Thrones' Deaths & Takes The ALS Ice Bucket Challenge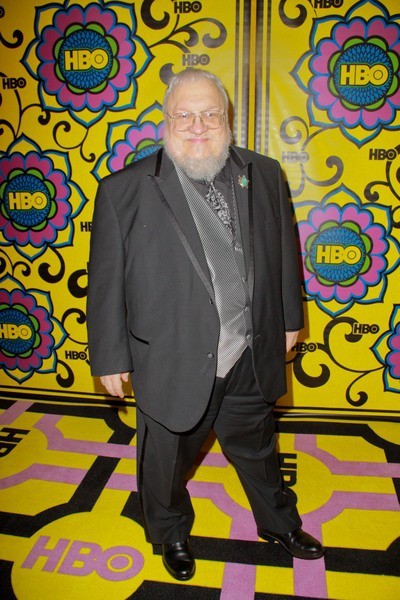 Author George R.R. Martin says that fans should be prepared for him to kill off more of their favorite characters in his hit "A Song of Ice and Fire" book series, which inspired HBO hit "Game of Thrones."

Perhaps the best thing about the saga is that Martin has no problem shocking fans by killing any characters he chooses (and with little warning), so it's no surprise that he's promising even more untimely endings for some of the remaining characters in his next two books, "The Winds of Winter" and "A Dream of Spring."

Speaking at an event in London's Freemasons' Hall earlier this week, Martin says that the way his epic story has moved along has begun to make it possible that some of his 'point of view' characters could be meeting untimely ends soon.

"The way my books are structured, everyone was together, then they all went their separate ways and the story deltas out like that, and now it's getting to the point where the story is beginning to delta back in, and the viewpoint characters are occasionally meeting up with each other now and being in the same point at the same time, which gives me a lot more flexibility for killing people," Martin said during the Q&A, according to Buzzfeed.

Martin, who participated in the seminar with fellow fantasy author Robin Hobb, added that if it wasn't for the big shocker that started it all -- Ned Stark's beheading -- his books wouldn't be as fun.

"I could have written a story about a well-adjusted family. Ned Stark comes down to King's Landing and takes over and solves all their problems," he speculates. "Would that have been as exciting?"

Martin's next book, the sixth in his "Song of Ice and Fire" series, "The Winds Of Winter," is still in the works as fans wait as patiently as they can in light of the unknown fates of at least two MAJOR characters.
HBO's "Game of Thrones" is up for 19 Emmy Awards this year. The award ceremony takes place Monday, August 26.


Winter is coming: Martin takes the ALS Ice Bucket Challenge: