George Lucas To Receive The National Medal Of Arts From President Obama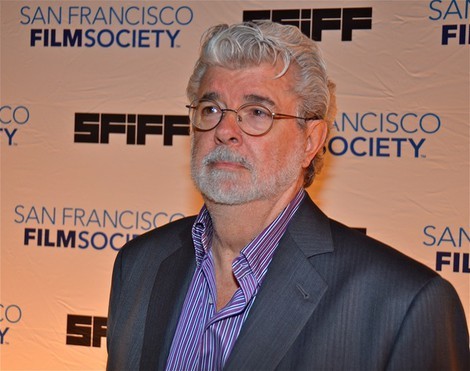 Filmmaker George Lucas will receive the government's highest arts honor from President Barack Obama later this month. On July 12, the "Star Wars" creator will be presented with the National Medal of Arts at the White House.
 
The President's office issued the following statement: "By combining the art of storytelling with boundless imagination and cutting-edge techniques, Mr. Lucas has transported us to new worlds and created some of the most beloved and iconic films of all time."
Record label boss Herb Alpert, playwright Tony Kushner and Oscar-nominated screenwriter Elaine May will also be honored at the ceremony.
Former recipients include Meryl Streep, James Taylor, Quincy Jones, Al Pacino, Clint Eastwood and Bob Dylan.