George Lucas To Marry Longtime Girlfriend Mellody Hobson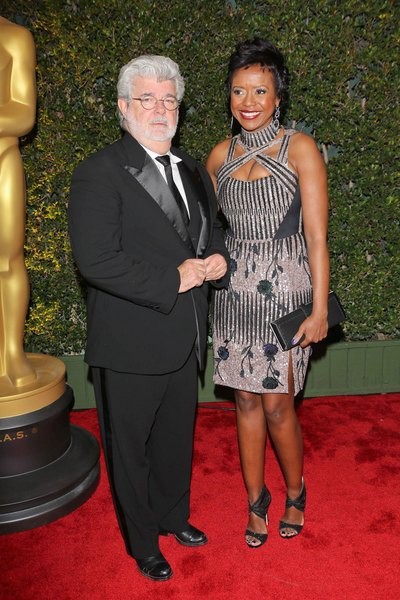 After six years of dating, "Star Wars" creator George Lucas popped the question to his longtime girlfriend Mellody Hobson.
The filmmaker, 68, and Hobson, 43, have been together since 2006. She is the president of Ariel Investments.
Lucas was married once before, from 1969 to 1983 to Marcia Lucas. George and Marcia adopted a daughter, Amanda, in 1981. After their divorce, Lucas adopted two more children: Katie, born in 1988, and Jett, born in 1993. This will be Hobson's first marriage.
Lucas and Hobson celebrated the new year and their engagement at Russian billionaire Roman Abramovich's star-studded party on a super yacht in St. Barts.
The director/producer recently sold his production company LucasFilm to Disney for a staggering $4.05 billion and donated a large chunk of the money to an education fund.