George Lucas Marries Longtime Love Mellody Hobson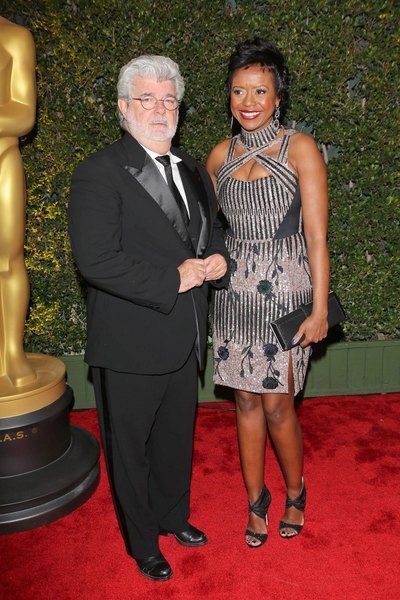 Star Wars creator George Lucas has married for the second time. The director wed longtime girlfriend Mellody Hobson in a ceremony in Marin County, Calif., over the weekend.

The couple exchanged vows in front of family and friends, including director Ron Howard and Samuel L. Jackson, both of whom tweeted the news afterward.

"George Lucas Melody Hobson wedding was joy to behold Bill Moyers service was beautiful, nothing short of profound. Congrats Mr & Mrs Lucas," Howard tweeted.

Jackson, who starred in all three of the "Star Wars" prequel films, wrote, "Let's give a Galactic shout out to Master George Lucas & his bride Melodie on this their wedding day!! Congrats!!!!!!"

Lucas, 69, and Hobson, 44, dated for seven years and were engaged this past January. It's the first marriage for Hobson, and the second for Lucas, who was previously married to film editor Marcia Lee Griffin. The couple divorced in 1983.

Hobson, who runs an investment firm and contributes to ABC's Good Morning America, is also the chairman of the board of DreamWorks Animation SKG Inc.

In early 2012, the couple appeared on Oprah Winfrey's new show "Oprah's Next Chapter" to discuss their relationship.

"I think it works because we are extraordinarily open-minded people and we're open to what the universe brings us," Hobson said, "and I think we didn't have preconceived ideas about what a partnership should be and so we allowed ourselves to discover something that was unexpected."

Lucas has three adopted children, daughter Amanda, who he and Griffin adopted together in 1981, and daughter Katie and son Jett, who he adopted on his own in 1988 and 1993.