George Lopez Pokes Fun At Cameron Diaz's Romance With A-Rod

Comedian-turned-talk show host George Lopez had Cameron Diaz laughing nervously on his late-night show on Wednesday when he challenged her to a golf target game and urged her to hit a miniature Alex Rodriguez.

The actress is rumored to be dating the baseball superstar, but has yet to confirm stories linking the high-profile pair.

But she was left chuckling by Lopez's inventive way of getting a comment out of her when she appeared on his show.

As they lined up to test their golfing accuracy in the studio, Lopez pointed out the targets - a vase, a container full of "hair gel" from Diaz's cult movie There's Something About Mary, a bottle of grape juice and a Rodriguez bobblehead.

Lopez then quipped, "I would hit that, wouldn't you?"

Diaz giggled and squirmed before whispering something in the host's year.

Candid Lopez then said, "Let's take that one (bobblehead) down because she said that she hit it already."

Red-faced Diaz then doubled up in laughter and slapped Lopez on the back.

To help his guest's golf game, Lopez presented Diaz with a custom-made putter.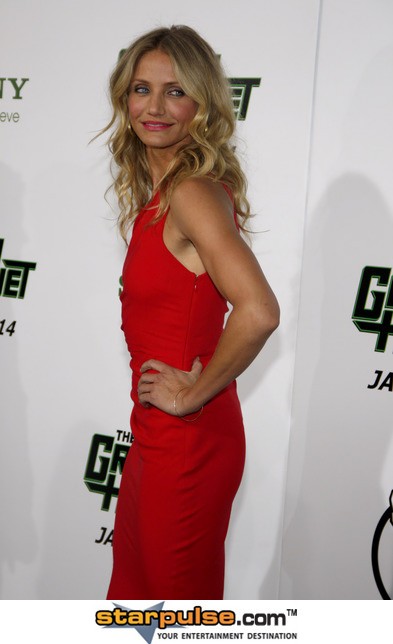 Click for more great Cameron Diaz pictures: