George Clooney To Direct Film About Britain's Phone Hacking Scandal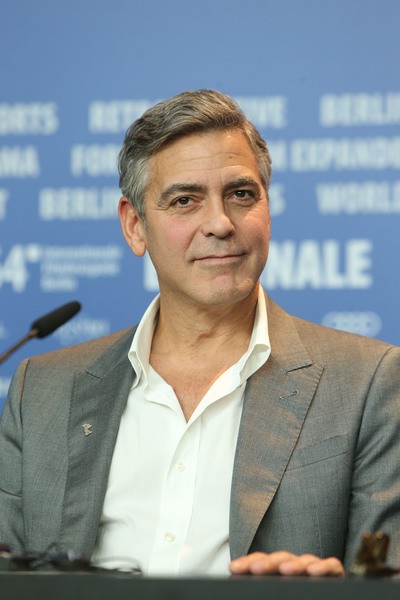 George Clooney is officially on board to direct a film about the phone hacking scandal involving media mogul Rupert Murdoch.  The Hollywood star will adapt Nick Davies' book "Hack Attack: The Inside Story of How the Truth Caught Up With Rupert Murdoch."
Clooney and longtime business partner Grant Heslov will co-produce the film, which will center on the drama that forced Murdoch to shut down his British Sunday newspaper News of the World in 2011 after he was accused of regularly tapping into the phones of celebrities, royals and other citizens. British officials and the FBI investigated him for bribery and corruption.
Clooney said in a statement: "This has all the elements - lying, corruption, blackmail - at the highest levels of government by the biggest newspaper in London. And the fact that it's true is the best part. Nick (Davies) is a brave and stubborn reporter and we consider it an honor to put his book to film."
The actor/director has a special interest in the topic, likely because his father, Nick, was a journalist.
Clooney, meanwhile, is set to wed his British fiancee Amal Alamuddin in Italy later this month. His representative recently shot down reports that the lawyer is pregnant with the couple's first child.