George Clooney & Stacy Keibler Speed Around Italy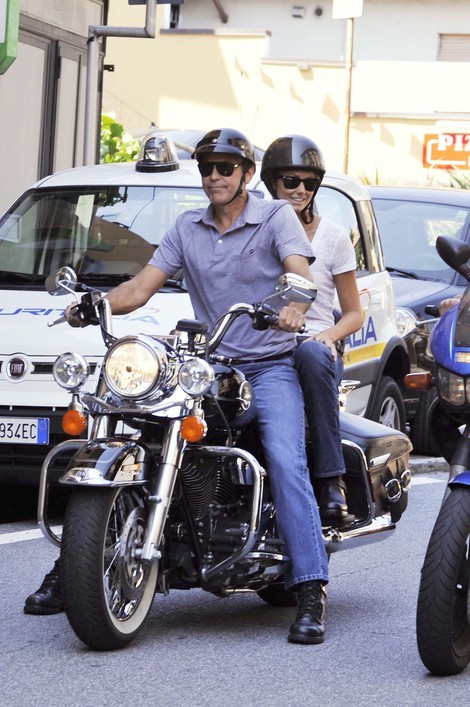 It seems like George Clooney and Stacy Keibler are still together. We spotted the couple scooting around Lake Como on a motorcycle in Italy today.
The couple haven't been photographed together recently, so of course gossipers speculated whether they were still an item. It appears they are! And isn't she a lucky girl to be vacationing in Europe.
Keibler recently opened up to Men's Fitness magazine about what she looks for in a man. She explained, "I'm not really that attracted to a big, jacked guy. I think that's a little excessive. I'm attracted to moderation - someone who just takes care of himself from the inside out."
Clooney stars in the upcoming film "Gravity" about two astronauts (Sandra Bullock and Clooney) who find themselves stranded on a space station after a disastrous accident wipes out the crew and most of the structure. It hits theaters next year.
See another shot of the daring duo...