George Clooney Slams British Tabloid Over 'Fabricated' Story About Fiancee's Mother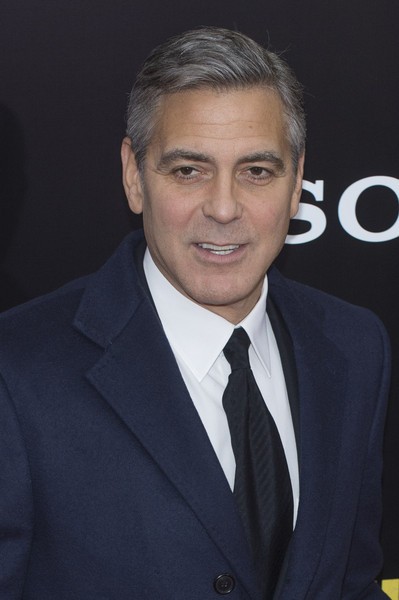 Just recently, the "Daily Mail" published a story claiming that George Clooney's fiancee's mother, Baria Alamuddin, was telling half of Beirut that her daughter could do better than the Hollywood actor.  
As you may know, Clooney popped the question to Amal Alamuddin in April after famously claiming that he would never get married again.  After the announcement was made, Clooney and Alamuddin's wedding plans became tabloid fodder, but it was harmless.  Now, the "Mail" has tread into "irresponsible" territory by claiming that Alamuddin's mother Baria is opposed to the wedding based on her religious beliefs.
The original report stated that Baria Alamuddin is Druze and that she is opposed to the wedding.  The tabloid even joked about traditions in the Druze religion that end up with the death of the bride.
In a new article penned by Clooney for "USA Today", he slammed the British tabloid for being factually incorrect in its reporting.  He states that Alamuddin's mother is not Druze and hasn't been to Beirut since he and Amal have been dating.  He states that he is used to the "Mail" making up stories, usually about the wedding being held at the "Downton Abbey" castle or that he is running for Governor of California.  
Clooney says that he felt the need to speak up on this particular issue because he feels that the tabloid is exploiting religious differences in order to sell copies of their magazine.  In fact, he goes on to say that this report is not only negligent but is dangerous.  
He reveals in his statement that he understands that freedom of speech comes with a certain inconvenience to his personal life, but this story was repeated by hundreds of other outlets who cite the "Mail" as a source. 
In closing, he added, "The 'Daily Mail', more than any other organization that calls itself news, has proved time and time again that facts make no difference in the articles they make up.  And when they put my family and my friends in harm's way, they cross far beyond just a laughable tabloid and into the arena of inciting violence."