George Clooney On Recent Dating Rumors: 'I Should Be An Athlete'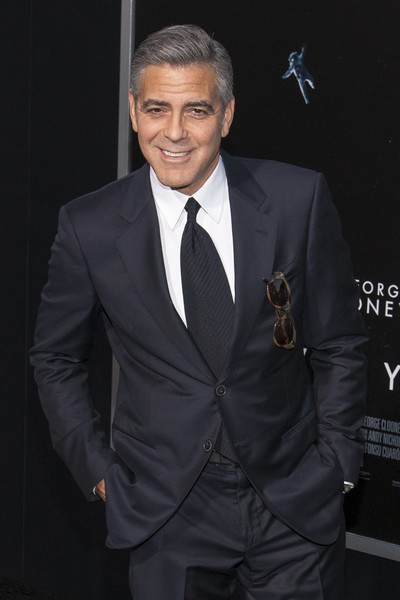 George Clooney has spoken out about recent rumors that have connected him to three different women in the same month.
Rumor mills have connected the actor to Katie Holmes, Croatian model Monika Jakisic, and London lawyer Amal Alamuddin. All have been said to have enjoyed a date (and perhaps more) with the eligible bachelor.
Clooney joked to People magazine, "Three different stories in three weeks. I should be an athlete. But, no of course, it's all made up." We're some of the ladies were thrilled to hear their name next to Clooney's however.
A representative for the Gravity star added, "George wants this Monika crap to stop. He wants Katie to get a break, and he wants Amal to be able to prosecute cases without being hassled because she had one dinner with George and four others... I even asked George if these [rumors] were true and he said he never comments on his private life, but in the interest of stopping the harassment of all three of these women, he felt he should."
Meanwhile, Clooney has delayed his anticipated film The Monuments Men until 2014 due to issues with digital effects. "We just didn't have enough time. If any of the effects looked cheesy, the whole movie would look cheesy," Clooney told the Los Angeles Times. He co-wrote, directed, and stars in the film.