George Clooney Keeps Batman Photo In Office, Takes On Hedge Fund Manager At Sony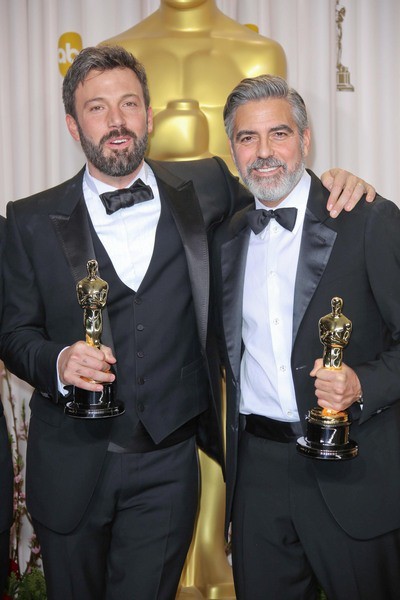 Veteran actor George Clooney keeps an embarrassing photo in his office to make sure he doesn't "sell out."
Clooney played the caped crusader in the critically-panned Batman & Robin. It would be the final Batman movie for six years; several sequels were cancelled until Christopher Nolan was hired to reboot the series with Christian Bale as the title role.
Clooney keeps a photo of himself in costume "as a cautionary reminder of what can happen when you make movies solely for commercial reasons," writes Deadline. He says that he hasn't taken a full salary since The Perfect Storm - instead offering money in exchange for producing credits and a percentage of the film's profits… if there are any.
"I've gambled and invested as much as a studio; if they're making a film for $15 million and I put my $7.5 million in the pot, we're all investors who are staked in its performance. I'm comfortable with that," Clooney said.
After closing down his production company with Steven Soderbergh, Clooney founded Smokehouse Pictures, which produced the Academy Award-winning Argo (with future Batman Ben Affleck) and the upcoming The Monuments Men, among others.
Smokehouse currently has a deal with Sony Pictures, which has led to Clooney butting heads with hedge fund manager Daniel Loeb. Loeb's fund owns 7% of Sony and he has spoken publicly about his desire to shake things up following bombs like After Earth and White House Down.
Clooney told Deadline, "When does the clock stop and start for him at Sony? Why didn't he include Skyfall, the 007 movie that grossed a billion dollars, or Zero Dark Thirty or Django Unchained? And what about the rest of a year that includes Elysium, Captain Phillips, American Hustle and The Monuments Men? You can't cherry pick a small time period and point to two films that didn't do great. It makes me crazy. Fortunately, this business is run by people who understand that the movie business ebbs and flows and the good news is they are ignoring his calls to spin off the entertainment assets…
"Hedge fund guys do not create jobs, and we do… You want to see what happens if outside forces start to scare the industry and studios just make tent poles out of fear? You will see a lot of crap coming out."