George Clooney Gets Married In Amusing Norwegian Commercial (Watch It!)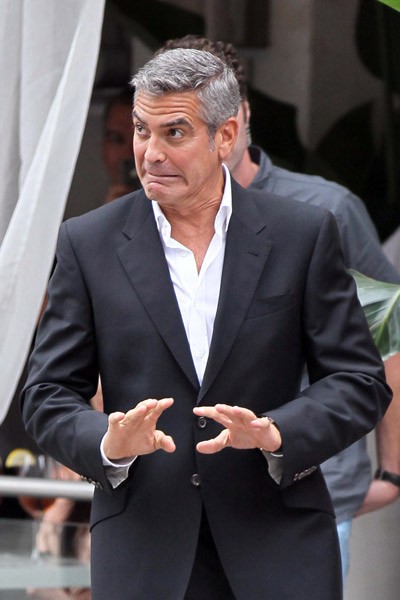 Confirmed bachelor George Clooney has been given a taste of married life in a comical commercial for a Norwegian bank.

The actor, who split from Italian model/actress Elisabetta Canalis earlier this year, has vowed never to walk down the aisle again after his failed marriage to Talia Balsam, which ended in 1993.

Clooney has now spoofed his own reluctance to marry by filming a commercial for Norway's DNB NOR which shows a newlywed woman wake up to find the heartthrob is her husband.

The blonde is shocked to find a huge diamond ring on her finger and is left open-mouthed when Clooney walks in and talks about their wedding and plans for the future.

The advertisement closes with the words, "Some people are lucky in life. For the rest of us, saving up can be smart."