George Clooney & Amal Alamuddin Get Marriage License, Plan Italian Wedding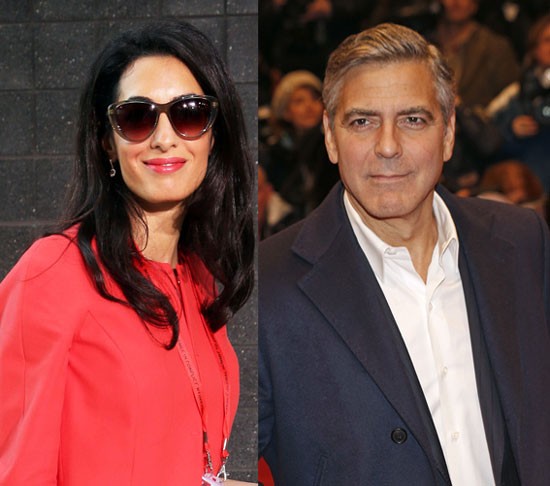 George Clooney and his fiancee Amal Alamuddin obtained a marriage license in London on Wednesday, bringing them one step closer to walking down the aisle.
The actor and the British attorney went to the Chelsea Register Office and signed a legal notice announcing their intent to marry. As required by the U.K., the notice was posted outside of the Chelsea Town Hall.
 
The announcement reveals the couple will wed in Italy, but it did not specify a date. Reports suggest they will hold the nuptials at the actor's villa in Lake Como.
Clooney, 53, and the Beirut-born Alamuddin, 36, shocked the world with their engagement in April after dating for only seven month.
Clooney's close pal Ellen Barkin threw a bridal shower for Alamuddin last week in New York City.
Last month the actor spoke out against Britain's Mail Online for publishing a story claiming that his fiancee's mother didn't approve of their upcoming marriage. The Mail apologized, but Clooney wasn't satisfied with its statement.
"In the apology, managing editor Charles Garside claims that the article was 'not a fabrication,' but 'based the story on conversations with senior members of the Lebanese community.' The problem is that none of that is true," Clooney said.