Gene Simmons Offers Army Veteran A Job On Kiss' Summer Tour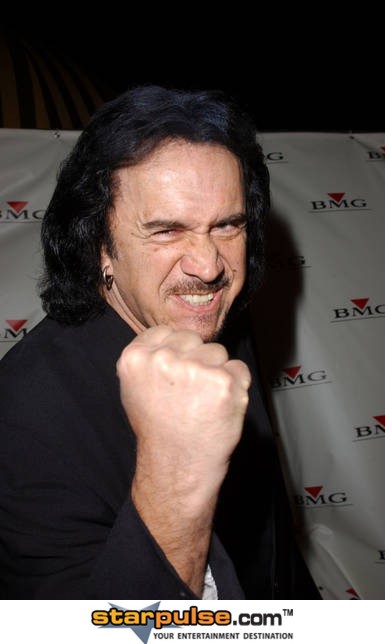 Kind-hearted rocker Gene Simmons has offered one lucky war veteran his dream job of joining Kiss as a road crew member on their upcoming tour.

The legendary hit-maker and his band are set to kick off their summer tour with Motley Crue in July, and, in a bid to give back to retired members of the armed forces, he launched a contest to find one die-hard fan in need of work.

And on Wednesday Simmons unveiled his new employee on Today - in a bid encourage other Americans to lend a hand to struggling veterans.

Introducing Paul Jordan as the winner, Simmons said, "Here's a gentleman who's had three tours of duty voluntarily. Paul has been in Iraq and Afghanistan three times. He's volunteered to risk his life for you and I. He's been wounded twice. He's been in the U.S. Army (for) 22 years - voluntarily. If you don't give him a round of applause now I'm gonna find out where you live."

And Jordan was elated: "(It's a) dream come true! I've always wanted to be involved with KISS somehow. I mean I've been a fan since I was four-years-old."

Simmons signed off, adding, "Our heroes go and represent us on the field of the battle, voluntarily, and then they come back and we throw them back out: 'Here, good luck, go get a job.' They should have guaranteed jobs... Give them a job, it's the least you can do."