Gene Simmons Apologizes For Insensitive Depression Comments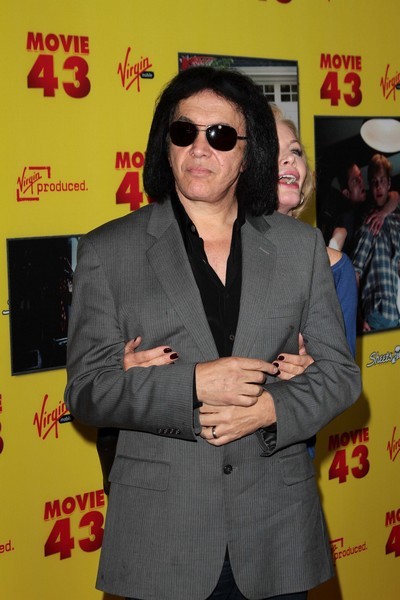 KISS star Gene Simmons has apologized for the comments he made about depression last month after they an interview he did began recirculating in the wake of actor Robin Williams' death earlier this week.

The bassist went off on former bandmates and original KISS members Peter Criss and Ace Frehley, saying he doesn't get along with them because they see themselves as victims," Simmons told website Songfacts.com.

"I don't get along with anybody who's a drug addict and has a dark cloud over their head and sees themselves as a victim.

"Drug addicts and alcoholics are always: 'The world is a harsh place.'

"My mother was in a concentration camp in Nazi Germany. I don't want to hear f--- all about 'the world as a harsh place.' She gets up every day, smells the roses and loves life. And for a putz, 20-year-old kid to say, 'I'm depressed, I live in Seattle.' F--- you, then kill yourself."

The singer apologized on Facebook Friday afternoon, writing:


"I want to make this statement about my views on depression for the record and to clarify my prior remarks.

To the extent my comments reported by the media speak of depression, I was wrong and in the spur of the moment made remarks that in hindsight were made without regard for those who truly suffer the struggles of depression. I sincerely apologize to those who were offended by my comments. I recognize that depression is very serious and very sad when it happens to anyone, especially loved ones. I deeply support and am empathetic to anyone suffering from any disease, especially depression.

I have never sugarcoated my feelings regarding drug use and alcoholics. Somewhere along the line, my intention of speaking in very directly and perhaps politically incorrectly about drug use and alcoholics has been misconstrued as vile commentary on depression. Unkind statements about depression was certainly never my intention. Fully, you will know that and I do not intend to defend myself here and now, by listing the myriad charities and self-help organizations I am involved with. Rather, I simply want to be clear that my heart goes out to anyone suffering from depression and I deeply regret any offhand remarks in the heat of an interview that might have suggested otherwise."
Though the interview had nothing to do with Williams' tragic suicide, Simmons' comments were deemed insensitive by the online community and calls for boycotts of KISS' music rang out. Radio stations in Canada and Australia heeded the calls and ceased playing KISS on the air prior to Simmons' apology.

Robin Williams, who suffered from depression and was in the early stages of battling Parkinson's disease, took his own live earlier this week. He was 63.
What do you think of Simmons' apology? Scroll down and drop us a line in the Facebook comment block...