Geddy Lee Lends His Name To Wine Scholarship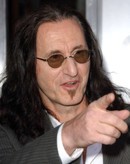 Rush star Geddy Lee has had a wine scholarship created in his honor.

The singer/bassist is a longtime board member for charitable foundation Grapes For Humanity, which supports learning at college, and bosses at the organization have pledged $26,500 to establish the Geddy Lee fund.

The scholarship is for a student of winemaking at Niagara College in Ontario, Canada.

Tony Aspler, president and CEO of Grapes For Humanity Canada, tells Decanter.com, "We are very pleased to support students in winemaking in recognition of this Canadian icon's magnificent contribution as a director of our charitable foundation.

"We hope that the annual recipient of this scholarship will bring to his or her calling the same dedication to quality and to public spiritedness as Geddy Lee has brought to Canada's musical legacy."