Gay Rights Activists Call For Capital One Bank To Drop Alec Baldwin From Endorsement Deal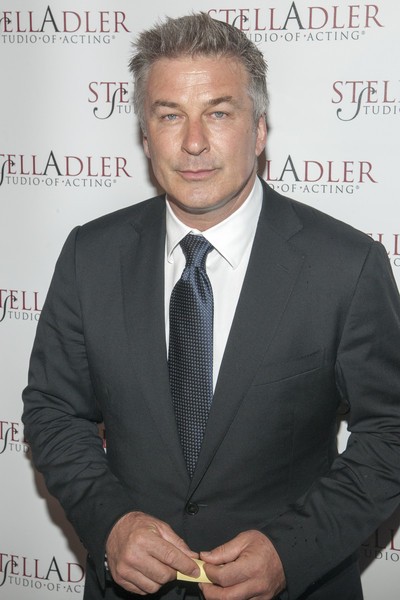 Alec Baldwin's recent tirade against British newspaper The Daily Mail looks like it won't be going away anytime soon.

The former 30 Rock posted an expletive-filled rant on his Twitter page two weeks ago after Mail writer George Stark wrote an article accusing Baldwin's wife Hilaria of tweeting during pal James Gandolfini's funeral.

Baldwin quickly denied the story, calling Stark a "toxic little queen" and threatening to physically harm him ("I am gonna f**k you up").

Now, gay rights activists have called on credit card giant Capital One Bank to drop Baldwin as its spokesman.

"We urge all Americans to ask themselves, 'What's in your wallet?' We hope they will reject Alec Baldwin's homophobia by cutting up those Capital One cards in their wallets," political action group GOProud's Jimmy LaSalvia tells Breitbart.com.

"It's still a free country and Alec Baldwin can do as much gay bashing as he likes on Twitter, but it's hard to understand why Capital One would choose to publicly condone his homophobia by keeping Baldwin on as its spokesman," adds GOProud's John Hawkins. "If Capital One is not going to do the right thing then Capital One doesn't deserve our business."

Baldwin apologized to gay rights group GLAAD following the outburst and he quit twitter days after, saying it's for good this time.

"It's just another chink in your armour for people to come and kill you," Baldwin said. "I stopped and said to myself, I'm going to try where I just don't do this any more."

Baldwin also fired off at a photographer outside his home in New York City this spring for asking him a question and snapping a photo. He called the former U.S. serviceman a "crack addict" and a racial epithet.

TV cook Paula Deen was recently dropped from a number of her endorsement deals and her show was canceled by the Food Network for admitting in a court deposition that she used the "n-word" over two decades ago.