Gay Celebrities Who Are Out And Proud!
Times really have changed in the media in terms of being proud and loud about sexuality. From the controversial episode of Ellen where she shouted out that she was gay, to the countless series today with gay characters as the stars. In honor of Gay Pride Month, we took a look at a few celebrities who are out and proud.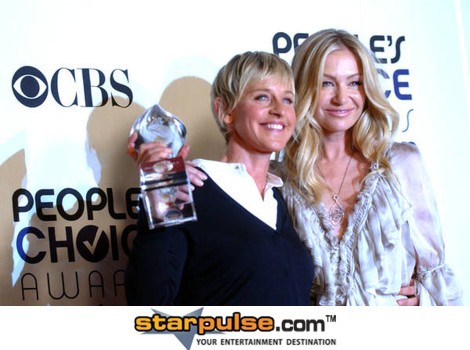 Cute couple, Ellen DeGeneres and Portia de Rossi weren't shy about their love when they exchanged vows three years ago.  Ellen told People magazine on that day, "What can I say? I'm the luckiest girl in the world," says DeGeneres. "She's officially off the market. No one else gets her. And now she'll cook and clean for me."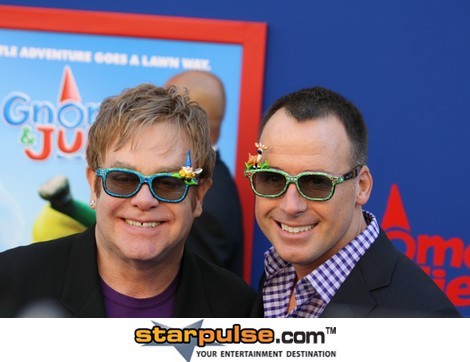 Elton John and his husband, David Furnish welcomed son, Zachary to their family last Christmas. The couple, who have been together for thirteen years told Us Weekly Magazine, "We are overwhelmed with happiness and joy at this very special moment. Zachary is healthy and doing really well, and we are very proud and happy parents."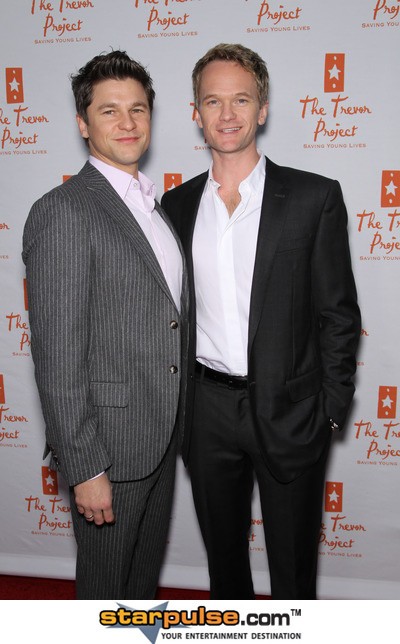 Neil Patrick Harris may play womanizer, Barney Stinson on CBS' How I Met Your Mother, but in real life he found love in husband, David Burtka. He confirmed his sexuality in November 2006, saying "I am happy to dispel any rumors or misconceptions and am quite proud to say that I am a very content gay man living my life to the fullest and feel most fortunate to be working with wonderful people in the business I love."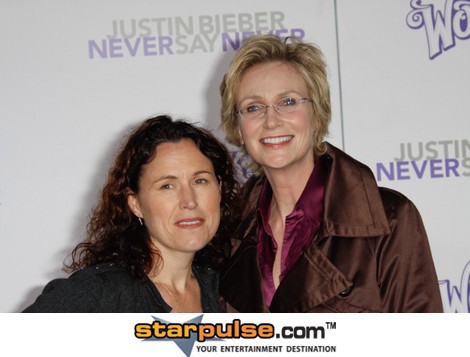 Fox's hit show Glee has openly addressed many gay issues on the show with Chris Colfer's character, Kurt Hummel. And in real like, Sue Sylvester aka Jane Lynch is married to clinical psychologist Dr. Lara Embry. This show is just changing television in many different aspects.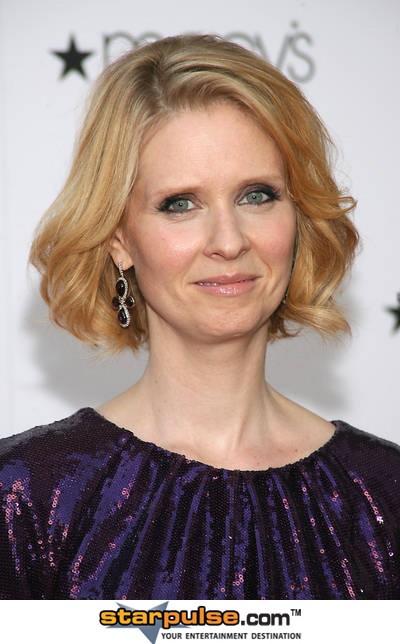 Sex and the City star, Cynthia Nixon wasn't always openly gay. She was once married to English professor Danny Mozes for fifteen years with whom she has two children, Samantha and Charles. But in 2004, she surprised us all when she began dating Christine Marinoni. She told the press,  "In terms of sexual orientation I don't really feel I've changed... I'd been with men all my life, and I'd never fallen in love with a woman. But when I did, it didn't seem so strange. I'm just a woman in love with another woman."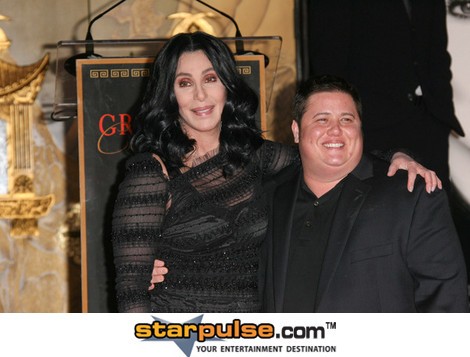 Cher and Sonny Bono's daughter, Chastity Bono recently made headlines when she announced she was in a relationship with a woman and was undergoing a procedure to become a man. Now known as Chaz Bono, momma Cher is still very proud of her son.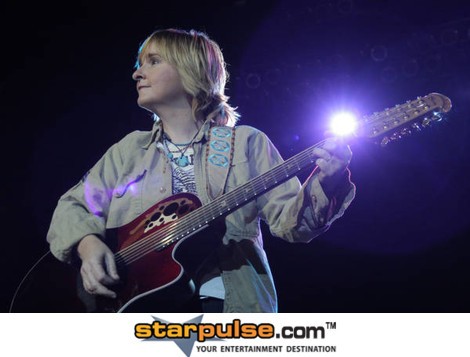 Grammy Award winner, Melissa Etheridge, is not only a proud rocker chick, but a strong activist in the gay community as well. Since her public coming out in 1993, she has been a fierce influence in gay rights and same sex marriage.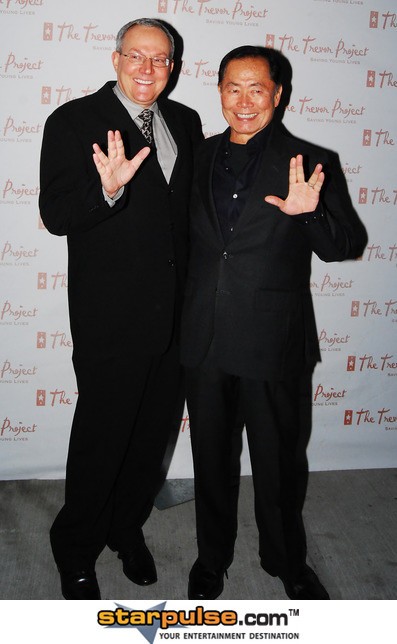 It wasn't until 2005 that Star Trek star, George Takei announced to Frontiers magazine that he was gay and has been in a committed relationship with his partner, Brad Altman, for eighteen years. Since then, George has been a strong activist in the gay community. He said about coming out, "It's not really coming out, which suggests opening a door and stepping through. It's more like a long, long walk through what began as a narrow corridor that starts to widen."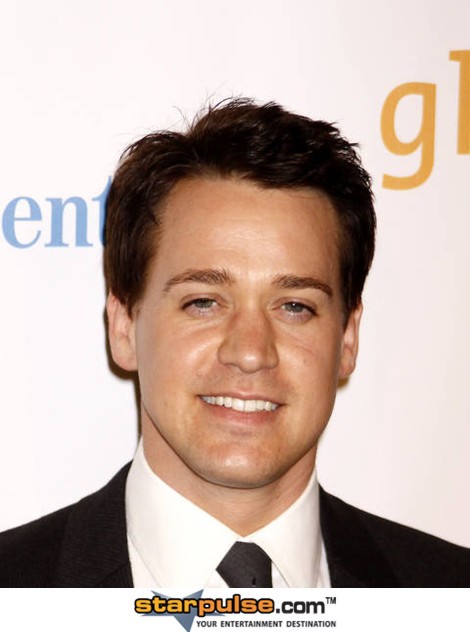 T.R. Knight, star of ABC's Grey's Anatomy, came out in 2006 after an argument on the set involving co-stars Patrick Dempsey and Isaiah Washington. He told People magazine, "I guess there have been a few questions about my sexuality, and I'd like to quiet any unnecessary rumors that may be out there. While I prefer to keep my personal life private, I hope the fact that I'm gay isn't the most interesting part of me."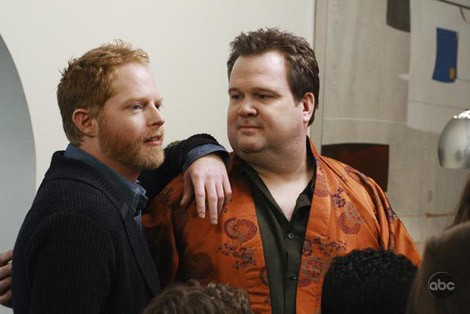 ABC's Modern Family brought family comedy back to the television amongst all the reality TV hoopla. They got it right when casting gay couple, Cam (Eric Stonestreet - straight in real life) and Mitchell (Jesse Tyler Ferguson).  Check out the hilarious video below of Ferguson describing his real life coming out and his co-stars "gay for pay" status.