Gary Oldman Says More George Smiley Films Are In The Works
One of the major literary franchises that has yet to become a movie blockbuster is John le Carre's George Smiley series. That is about to change. Tinker Tailor Soldier Spy opens in America this week, after a successful run in England earlier this year. Gary Oldman plays MI6 espionage expert George Smiley, and he says they're already planning to film more books.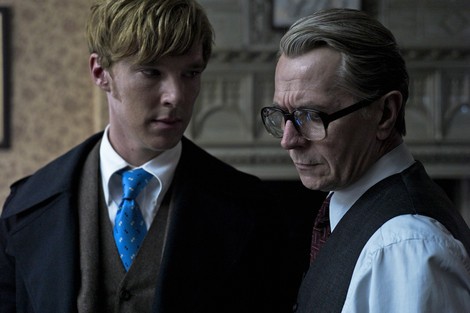 "I think they're seriously now talking about it," Oldman said. "Smiley's People with probably a slight cross pollination of Honorable Schoolboy, but I think it would be Smiley's People."
Tinker Tailor had been produced once before as a miniseries, but with the film incarnation, director Tomas Alfredson plans to continue the series with continuity.
"Yeah, same people, same team," Oldman said. "I kind of miss George. He was very good for my blood pressure."
American audiences may get their first glimpse of George this weekend. It would be a lucrative franchise for a veteran actor like Oldman. "I read the book, I knew who the character was. I'm old enough to have seen the series. He's like an owl, George. He's got those big eyes behind those specs. He sees everything and hears everything. It's nice to play a character like that.  It's nice to be the smartest man in the room. Often I play characters that think they're smart but they're not very smart. He's so poker faced. He's just like a sleeping volcano. He's there but it's all underneath."
Tinker Tailor Soldier Spy opens Friday.