Gary Oldman Defends Mel Gibson's Anti-Semitic Rant, Slams Political Correctness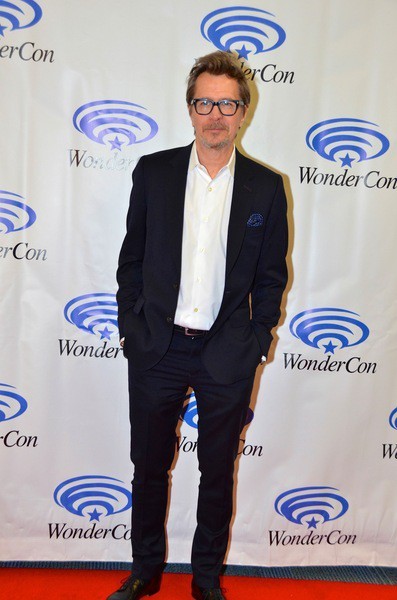 Gary Oldman has come to the defense of fellow actor Mel Gibson over racist comments the star made eight years ago.
In 2006, Gibson was pulled over for drunk driving and made some anti-semitic remarks during his arrest in Malibu, Calif. The actor apologized, blaming his actions on a a "moment of insanity." He served three years of probation, and his arrest was later expunged from his record.
Oldman believes the Hollywood community treated Gibson unfairly following the incident. He told Playboy magazine: "We all hide and try to be so politically correct. That's what gets me... I don't know about Mel. He got drunk and said a few things, but we've all said those things... We're all f**king hypocrites. That's what I think about it.
"The policeman who arrested him has never used the word n**ga or that f**king Jew? I'm being brutally honest here. It's the hypocrisy of it that drives me crazy... Mel Gibson is in a town that's run by Jews and he said the wrong thing because he's actually bitten the hand that I guess has fed him - and doesn't need to feed him anymore because he's got enough dough.
"He's like an outcast, a leper, you know? But some Jewish guy in his office somewhere hasn't turned and said, 'That f***ing kraut' or 'F**k those Germans,' whatever it is? We all hide and try to be so politically correct. That's what gets me. You have to be very careful about what you say."
Meanwhile, Oldman's representative Douglas Urbanski has come forward saying the actor doesn't condone Gibson's actions. He clarified to Britain's The Independent newspaper: "On the topic of Mel Gibson, Gary does not 'defend' him... Political correctness is a thing that drives Gary and many many others crazy... In this interview, Gary is doing what many intelligent people do: he is illustrating the absurd by being absurd."