Gary Dourdan Sues California Bank Over Foreclosed Home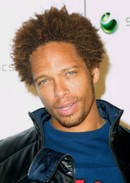 Actor Gary Dourdan has filed a lawsuit against officials at a California bank for allegedly neglecting to offer proper financial assistance prior to foreclosing his home.

The former CSI: Crime Scene Investigation star, who fell upon economic hardship in 2010, reached out to Union Bank bosses for mortgage assistance after struggling to meet the $5,000-a-month payments on his Los Angeles home.

However, Dourdan claims executives were slow to offer him a relief plan, and he fell behind on his bills.

The 45 year old has accused bank chiefs of constructive fraud and is seeking compensatory and punitive damages as well as lawyer's fees and costs.

According to Eonline.com, Dourdan is also seeking a court order to prevent the foreclosure sale of his property.