Gary Dourdan Gets Off Drug Charges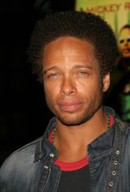 Former CSI: Crime Scene Investigation star Gary Dourdan has avoided punishment for drug possession after police dismissed the charge against him.

Los Angeles cops took the actor into custody in June after they found pills in his possession while investigating a car crash involving Dourdan.

The drugs were identified as Oxycontin and Dourdan faced prosecution over the possession of drug paraphernalia and the prescription painkiller.

However, officials dropped the drug possession charge earlier this week, according to TMZ.com.

Dourdan is still charged with possessing drug paraphernalia and is due back in court next month.