Gary Dourdan Fined $100 For Smashing Into Parked Cars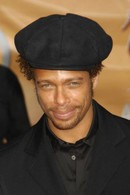 Former CSI: Crime Scene Investigation star Gary Dourdan's latest legal woes are behind him after a Los Angeles judge fined him $100 for smashing into two parked cars.

The actor was arrested for possession of OxyContin at the scene back in June, 2010, and he pleaded no contest to disturbing the peace in court.

The drug possession charge was later dismissed and on Thursday, prosecutors agreed to dismiss a separate charge of drug paraphernalia possession.

Dourdan also completed 20 hours of Narcotics Anonymous following the incident, according to TMZ.com.