Gary Busey Graduates From Debt School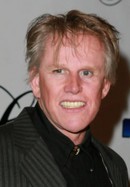 Veteran actor Gary Busey is on the road to financial recovery after completing a court-ordered money management course following his bankruptcy news.

The Hollywood star has suffered numerous financial problems over the last few years and he recently filed for bankruptcy at a court in Los Angeles, citing his mounting debts and dwindling assets.

The court ordered him to enroll in finance classes as part of the bankruptcy proceedings and he completed the course earlier this month, earning himself a Certificate of Debtor Education, according to TMZ.com.

Busey's representative tells the website, "Gary is excited for this fresh new start and wants to be an example for Americans all around that you can recover very quickly."
"Remember...the Buseyism for Bankruptcy is: Bringing A New Knowledge Regarding Understanding Past Tribulations Concerning Yourself."