Garth Brooks Named The 'Other Man' In Couple's Divorce

Country superstar Garth Brooks has been dragged into a bitter divorce battle between a couple in Connecticut after he was named as the 'other man' - even though he's never met the woman involved.
 
The Connecticut husband, whose identity has not been revealed, claims his wife used Brooks' name to make him jealous and cause tension between him and their six-year-old son.

In legal papers filed in the State of Connecticut Superior Court in July, 2009, the man alleged, "My wife would leave the house for periods of time indicating that she was 'going to meet Garth,' referring to Garth Brooks, the country music singer. She claimed to be contacting him by e-mail, cell phone and in person."

However, the woman at the center of the divorce has disputed her spouse's accusations, insisting her husband made up the Brooks affair rumor in September, 2008 to cover his own infidelity and alleged substance abuse issues.

She tells the National Enquirer, "I have never met Garth Brooks. My husband was also doing drugs, and when I found out, I stopped letting him see my son. That's when they cooked up this rumor I was having an affair with Garth Brooks. The court papers show that nothing was ever brought up about me having an affair with Brooks because those claims are completely baseless."

Brooks, who has been married to fellow country star Trisha Yearwood since 2005, has yet to comment on the allegations.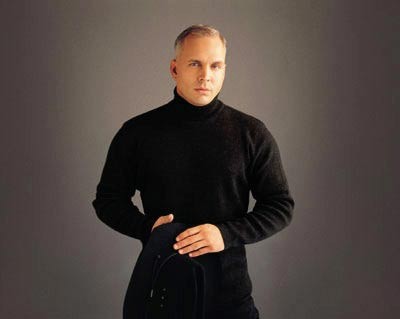 Click Here For More Garth Brooks Pictures