Garth Brooks Makes Special Trip To Oklahoma For Toby Keith's Benefit Concert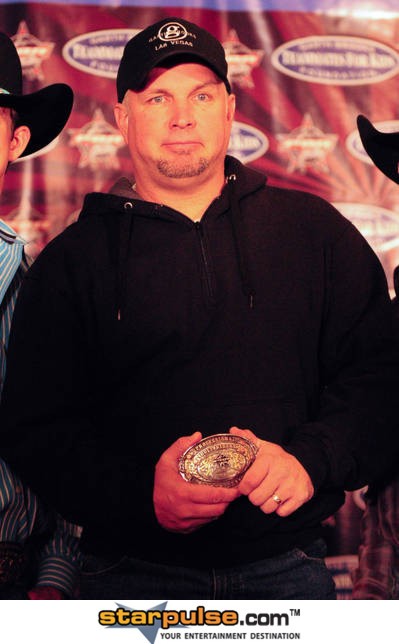 Garth Brooks was a busy man Saturday, jetting from Las Vegas to Norman, Oklahoma, with wife Trisha Yearwood to play at pal Toby Keith's benefit concert for victims of the tornadoes that ravaged the area in May.

Both singers made appearances during Keith's fundraiser at the University of Oklahoma's Memorial Stadium, where over 60,000 fans gathered for a day of country music from the likes of the three stars along with Willie Nelson, Ronnie Dunn and... Sammy Hagar.

Tickets for the show were all $25 and all the proceeds went to the Tornadoes Relief Fund at United Way of Central Oklahoma.

Brooks, whose successful three-year residency at the Encore Theater in the Wynn hotel in Las Vegas came to an end in November, had scheduled more shows at the resort for July 4-6 after selling out four shows over Memorial Day weekend. But the singer wasn't about to let his commitment to Saturday night's show hold him back from making an appearance at Keith's benefit in his native Oklahoma.

"I am amazed at the human spirit the tornado victims have shown," Brooks said in a statement last month when he signed on to be a part of the show.

"I am humbled by the giving of the volunteers," he added. "It is an honor to get to be a part of this healing process."

The "Friends In Low Places" singer played for an hour and was joined by his wife on a duet of "In Another's Eyes."

The couple went right back to the airport after and flew back to Vegas in time for his Saturday night show at the Wynn.

Aside from the 1300 fans suffering from heat-related issues, the concert was a success.

Temperatures soard to 93 degrees at show time (3 p.m.), and 170 people needed a little more treatment than just rehydration at the venue's cooling stations, while another 21 were taken to area hospitals with more serious conditions.