Garth Brooks Inducted Into The Country Music Hall Of Fame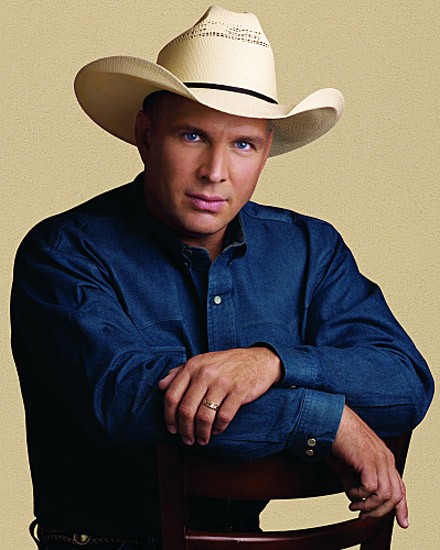 Singer Garth Brooks choked back tears as he was inducted into the Country Music Hall of Fame on Sunday by his musician pals James Taylor and George Strait.

Brooks was formally made a member of the prestigious organization in Nashville, Tennessee and to help celebrate the Grammy winner's big night, Taylor, Strait, and Bob Seger all performed in his honor and delivered rousing speeches.

Moved by the event, Brooks said, "When I came out here, Vince Gill looked at me and said this will be the greatest day of my life, and he was right. It was the best day of my professional life."

Fellow inductees Connie Smith and Hargus 'Pig' Robbins were also feted at the Medallion Ceremony by their close friends, Ronnie Dunn and Lee Ann Womack, respectively.

Smith added, "I kind of feel like I deserve it the least because I didn't aim for it, I just wanted to sing and feed my kids. I feel like this was God's destiny for me, to be a girl country singer."
Pianist Robbins was also delighted to be recognized by his peers, adding, "I'm very honored to go in with Connie since I played on her first records, and with the mighty Garth, of course."