Garth Brooks Announces New Music & Tour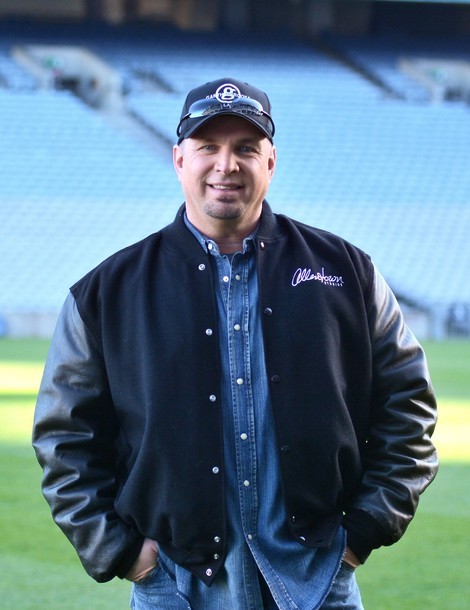 Garth Brooks is back. The country star has come out of retirement to record new music and embark on a world tour. The Grammy award winning singer, who has only performed occasionally since retiring in 2001 to focus on his family, has signed a deal with Sony Music and revealed the news during a media conference that streamed on his official website earlier today.
Brooks, 52, didn't release a date for his upcoming album, but hinted it would be this fall, revealing, "sometime around Black Friday is where we usually do our thing."
However, eager fans will finally be able to download digital copies of his songs "within the next two or three weeks" at www.garthbrooks.com, the star promised. Up until this point, his music has not been available digitally through iTunes or other outlets.
When asked about the cancelled concerts in Ireland, he lamented: "You're not one-billionth as sad as I am. I'm the loser in this."
Brooks cancelled all five shows (which were sold out) after he was denied permits for two of the concerts. He told officials if he couldn't play all five, he wouldn't play at all.
According to SoundScan, Brooks is the best-selling albums artist of all time, selling 4 million more units (69.5 million) than his closest competitor, the Beatles.