'Gangster Squad' Trailer Has Ryan Gosling And Tommy Guns - What Else Do You Need?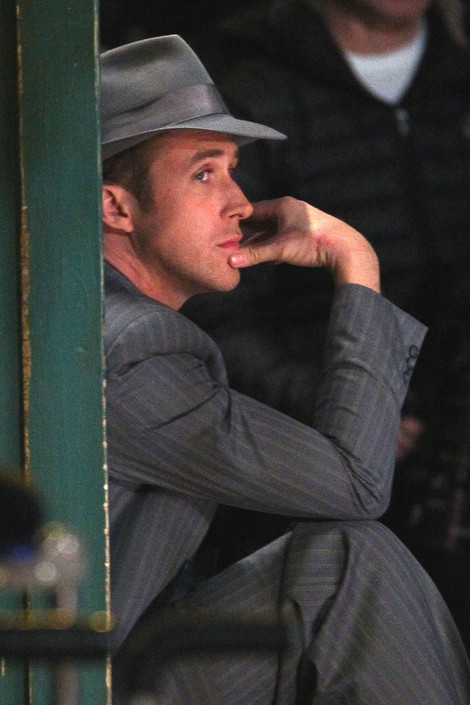 The latest trailer for Gangster Squad has hit the Internet, and with it come a lot of bullets and snazzy suits. The film follows a group of L.A. cops that drop their badges and hunt Mafiosos that come in from the East Coast.
Based on a true story, Brooklyn born Mickey Cohen (Sean Penn) heads to L.A. to become the drug and prostitution kingpin. After buying his way out of lawful troubles, the police department creates a secret group of officers. They work without rules, red tape, or badges - and the department will refuse they exist.
The trailer features plenty of action and sexy-times with Ryan Gosling and Emma Stone (perhaps a prequel to their Crazy, Stupid, Love romance), but one of the surreal moments is when a squad wielding Tommy guns begin to hose down a theater from behind the movie screen.
Josh Brolin, Michael Peña, Robert Patrick, and Nick Nolte also star. Gangster Squad is due sometime in 2012