'Game Of Thrones' - What Did You Think Of HBO's New Series?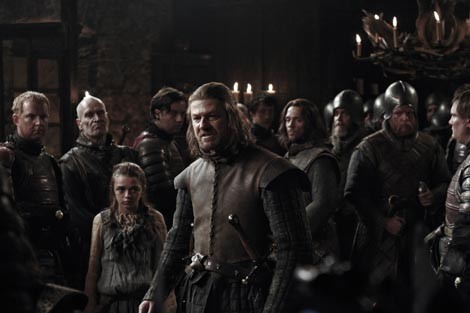 Author George R.R. Martin's Locus Award-winning fantasy saga was adapted for the screen in the HBO series "Game Of Thrones" created by David Benioff ("Troy") and D.B. Weiss, and starring "Lord of the Rings" veteran Sean Bean.
The series debuted Sunday night to fans and newbies alike.
Long ago, in a distant land where summers span decades, and winters reach into infinity, the cold winds begin to blow through the kingdom of Winterfell. In the cold seasons of past, the Starks of Winterfell relied on their fierce resiliency to survive the harsh conditions.
But this winter, supernatural forces are preparing to launch a devastating attack. A great battle is brewing, and whoever emerges the victor will ascend the throne.
What did you think of the premiere episode?