'Game Of Thrones' Star Natalie Dormer Shaved The Side Of Her Head -- Why Did She Do It?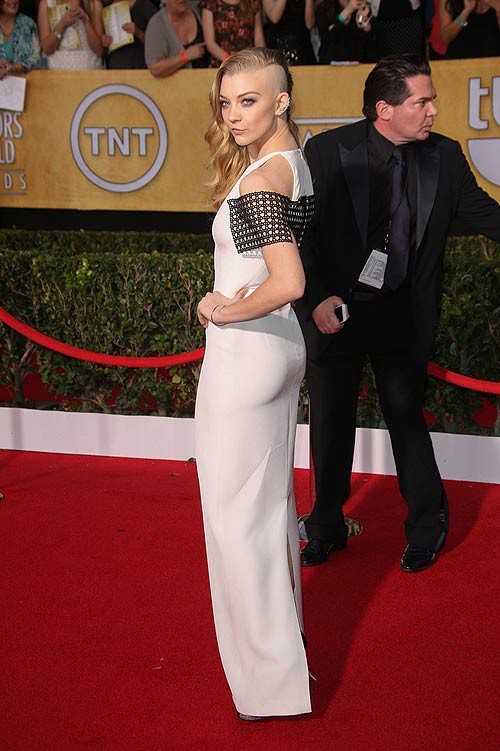 Natalie Dormer turned heads at Saturday night's Screen Actors Guild Awards, showing off a new look with one side of her head shaved.

The actress, who plays wannabe queen Margaery Tyrell on the series, revealed on the red carpet that her new 'do is strictly for her role as Cressida in next fall's The Hunger Games: Mockingjay Part 1, and that she's actually been sporting the look for months now. She's just been hiding it.

"It's been hidden for 3 months," she told Entertainment Weekly. "It happened back in October. I was, you know, waiting for the right moment."

Dormer, who wore a simple white Marios Schwab gown with a black embellishment (that we think looks like the seat of a cane chair), also told the magazine that she knew what she was getting into when she took the role.

"Francis Lawrence, the director of Mockingjay, and I discussed it and I took the job on the premise that I would possibly [have to] shave my whole head," she says. "I'm actually really pleased that we went halfway because I think it's more the Capitol... and that's where Cressida comes from... I think it's right for the character."