'Game Of Thrones' Star Lena Headey Shows Lots Of Skin & Lots Of Ink In The April Esquire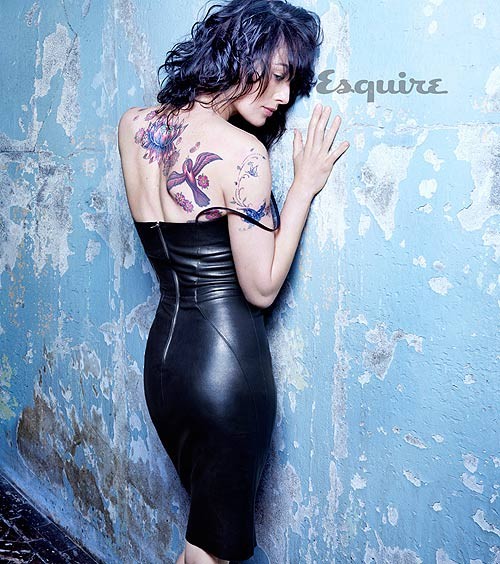 Game of Thrones star Lena Headey showed off her some of her many tattoos in a sexy new shoot for the April 2013 issue of Esquire magazine.

The actress, shot by British fashion photographer Rankin, talks about her ink and her craft in the new issue.

"It's funny how tattoos seem to scare people," she explains. "There's something about it that I love. I find it calming. At the end of the day, you're just decorating skin.

"I hate seeing myself covered up."

The Bermuda-born actress also talks about her character on Thrones, the conniving queen regent Cersei Lannister. Like most of the show's myriad stars she hasn't read the series of books by George R.R. Martin that the show is based on, and given the show's no one is safe track record she's just glad she's working.

"All I know is my character isn't dead yet," she says. "And that's great, but I don't take anything for granted."