'Game Of Thrones' Star Emilia Clarke Was Punched By Vietnamese Prostitute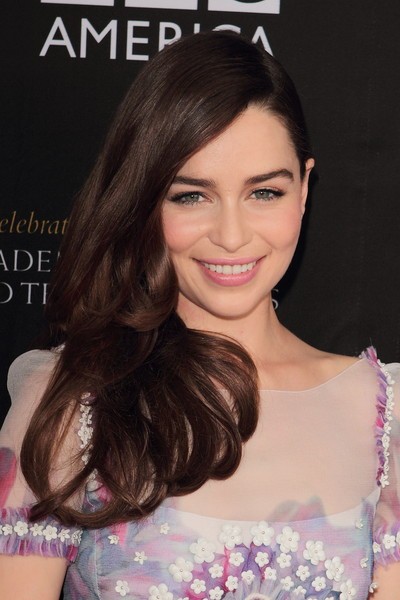 Game Of Thrones' Emilia Clarke had a disastrous end to her vacation in Vietnam when a prostitute punched her during a bar brawl.

The British actress was nearing the end of a year-long break abroad when she and her friends became caught up in a donnybrook, and ended up facing a line of call girls looking for a fight.

Nonetheless Clarke, who plays dragon queen Daenerys Targaryen in the hit series, admits she was nothing like her brave character - because she tried to run away from the feud.

She tells talk show host Jimmy Kimmel, "I sort of tend to run away from those kind of situations. I was on a gap year in Vietnam - a gap year is when you take a year out and you travel a little bit. I was with a bunch of friends in Vietnam. We were in this bar and this guy didn't like us very much.

"Cut a long story short, we were walking out of this bar and there was this line of prostitutes waiting for us. One of them tried to hit me. They were there to fight us, and I ran away. One did punch me. All I could say was, 'I've got my drama school audition in two weeks!' That was the only thing I could say. (My character) Dany would have probably showed a bit more feist."