'Game Of Thrones' Star Carice Van Houten To Play Greta Garbo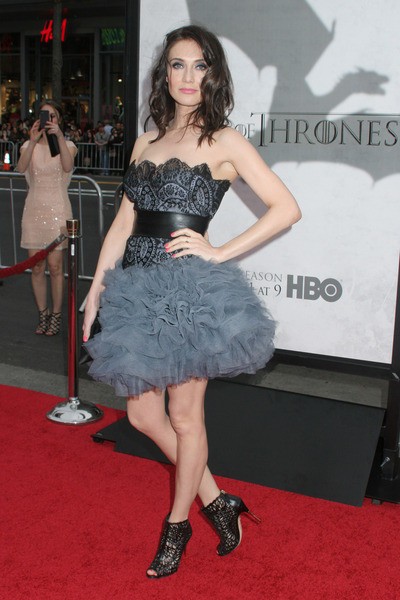 Game of Thrones star Carice van Houten, who plays Lady Melisandre aka "the red woman" on the show, is set to hit the big screen as legendary Swedish actress Greta Garbo in an upcoming biopic.

The story will cover the silent film star's early life of poverty through her rise to fame.

"I was raised with silent films," Carice tells Screendaily.com. "I have always maintained an endless fascination for that era. Greta Garbo has gotten to me more than any other movie star and never let me go. I am strongly drawn to her story, her art, her loneliness and her beautiful complex structure."

Van Houten, 36, will also produce the as-yet-untitled project.