Game of Thrones Spoilers: Will Hodor & Bran Appear In Season Five? Hodor!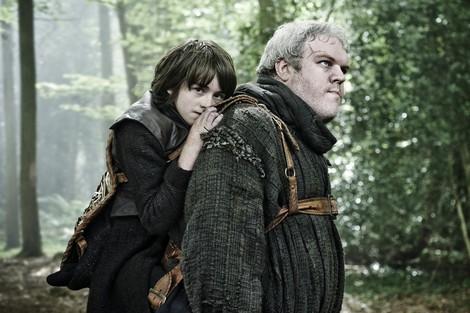 "Game of Thrones" star Kristian Nairn says that he and castmate Isaac Hempstead-Wright have the next year off from the show in a new interview.

The actor, who plays the simple-minded Hodor on the show, told the Australian Broadcasting Corporation's Monique Schafter that fans won't be hearing a single "Hodor" uttered from his lips in the upcoming fifth season because the Bran Stark (Hempstead-Wright) storyline on HBO's hit drama has caught up to where it left off in the "A Song of Ice and Fire" book series by author George R.R. Martin.

"We're not actually in Season Five, by the way. We have a season off," he says. "We have a year's hiatus.

"Solely because, I imagine, our storyline is up to the end of the books... So I get a year off now to do (current DJing tour) 'Rave of Thrones' and gallivant all over the world."

Actress Ellie Kendrick, who plays Meera Reed, would also be out of the season as well as her character is also involved in the same storyline, along with newcomer Octavia Alexandru, who plays one of the Children of the Forest, Leaf, and Struan Rodger, who portrays the three-eyed raven.

HBO has yet to confirm whether the storyline will or won't be a part of Season 5.

For what it's worth, according to the Game of Thrones Wiki, which includes every bit of information as to what happens on the show (and contains lots of spoilers for those who haven't caught up), Hodor and Bran are listed under the Plot section as appearing in the season.

We love Hodor, but, frankly, we're more excited for Arya Stark's story and for the introduction to the late Prince Oberyn Martell's family in Dorne.

Hodor.