'Game Of Thrones' Shifts Focus To 'The Children' In Season Four Finale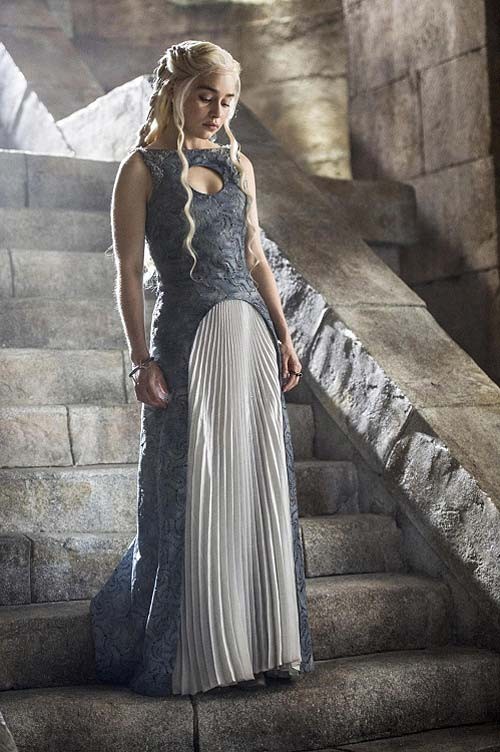 Just like that, the season four finale of Game of Thrones is already upon us, and after a whirlwind season only one episode remains, something the show's producers David Benioff and D.B. Weiss have promised will be the most epic finale to date.

Five new images from the episode, titled "The Children," have been released, but unfortunately, the new photos give little to go on as far as the episode's plot goes (unless you've read the books, of course!).

Even the teaser for the finale gives little to go on, giving small glimpses of scenes that focus on -- you guessed it, the children.

(*Mild Spoilers Ahead*) Bran Stark is still on his quest north of the wall, and as it looks like he, Hodor and Jojen and Meera Reed can no longer go on, they arrive at their destination. Cersei Lannister confronts her father and questions his devotion to their family and then kisses Jamie (wait, was that a crossbow?). Tyrion Lannister contemplates his fate on the eve of his execution. Arya Stark and The Hound come face-to-face with... someone.

According to the official synopsis, "An unexpected arrival north of the Wall changes circumstances. Dany is forced to face harsh realities. Bran learns more of his destiny. Tyrion sees the truth of his situation."

The fourth season finale of "Game of Thrones" airs Sunday, June 15 at 9pm on HBO. The episode will run 66 minutes, the longest ever for the show.