'Game Of Thrones' Scripts Stolen Before Charity Auction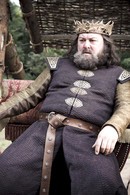 Author George R. R. Martin has urged fans to look out for two scripts from hit TV show Game Of Thrones which were stolen before a planned charity auction.

The writer, who penned the fantasy novels A Song of Ice and Fire, which the hit HBO series is based on, planned to put scripts from two episodes of the show under the hammer at the sci-fi WorldCon event later this week.

However, after he had the screenplays sent over for him to sign, he discovered both manuscripts had been stolen.

In a post on his blog, Martin writes, "The US post office delivered the envelope in a plastic baggie with a pre-printed note apologizing for the 'damage', but this was no error in handling.The envelope was torn open at one end, and both scripts were gone... I am convinced the scripts were stolen."

"Like (character from the books) Bloodraven, I have a thousand eyes and one. So let's keep 'em all peeled, boys and girls."

The show has been signed up for a second season and stars Sean Bean, Mark Addy and Michelle Fairley.