'Game Of Thrones' Receives A Porno Parody With 'Game Of Bones'
The Real Question Is "What Took Them So Long?"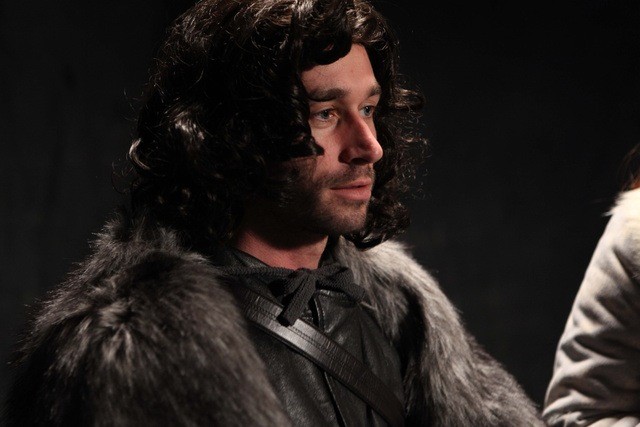 That's right - HBO's hit medieval fantasy series 'Game Of Thrones' is recieving it's very own porno equivalent, 'Game of Bones - Winter Is Cumming' courtesy of Woodrocket. It's -arriving- on October 25th on Woodrocket.com, and yes, it will be episodic.
While the XXX version of Game of Thrones may lack in the series hallmark political backstabbery, we're sure the adult-only version will more than make up for it in other kinds of stabbing. Tangentially, it also has a 'throne' of it's own, which is probably just as uncomfortable as the real Iron Throne, but in a drastically different way.
James Deen is starring as John Snow (or whatever his equivalent may be - perhaps Snowy Johnson) though the famous porn star admits he didn't really know much about the role until just the other day when he was cast as him. He told the Daily Dot "I know nothing, really. I had actually never heard of it until the other day when I shot this porno."
Seems like he.... 'knows nothing.' Take it away Ygritte.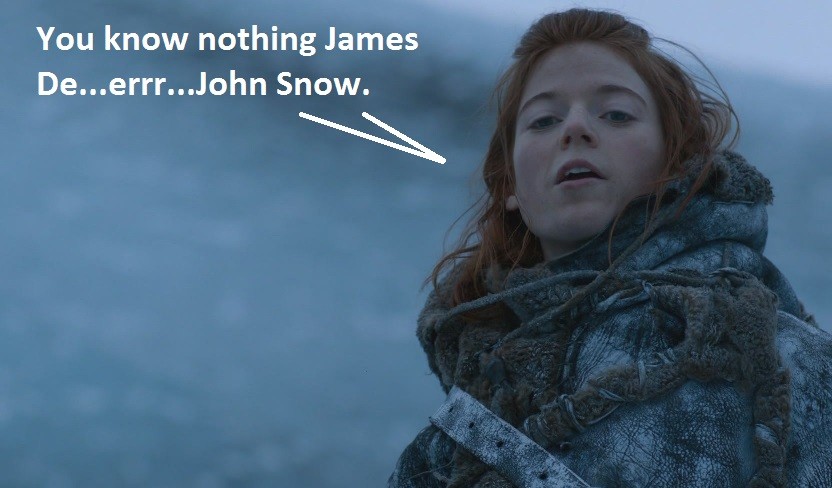 There will be no brother-sister shagging though, because, well, there are just some places porno won't go. Director Lee Roy Myers said, "The whole Cersei & Jaime Lannister, brother and sister sexual relationship is taboo. At WoodRocket, we typically try and avoid incest as a running theme in porn."
Well, gee-whiz. D.B .Weiss and David Benioff must be patting themselves on the back, saying "Hah! We actually filmed subject matter that's so risque even porn films won't touch it."
Anyhow, check out the teaser trailer below - it's relatively work safe. Unless you're really excited by Game of Thrones... or porn...or both. Then, wait till you get home, go to the highest tower in your castle, lock the gate and cast away the key.