'Game Of Thrones' Preview - Episode 19: 'Blackwater'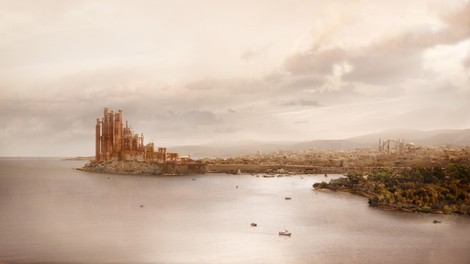 War is here! There are only two episodes in Game of Thrones' second season remaining and the series is finally headed toward subject matter it has yet to broach - all out war!

A few minor skirmishes have played out here and there, but we've yet to see any major battles in the series yet (remember season one's big tease where Tyrion Lannister (Peter Dinklage) is about to enter his first big melee - only to be knocked unconscious in the first moments of battle by friendly fire and then coming to when all was said and done?)

Stannis Baratheon (Stephen Dillane) - one of the show's two "rightful heirs" to the Iron Throne - is knocking on the door of King's Landing with a fleet of ships headed straight for Blackwater Bay.

Tyrion frantically plans to defend the city from Stannis, and a promising battle scene looms.

Entertainment Weekly spoke with the show's producers, David Benioff and Dan Weiss about the upcoming episode last summer, and they revealed a little about the creation of the second season's climax.

(Mild Spoiler Alert)"The Blackwater [battle scene] was so much fun," says Weiss. "I mean, it was miserable. Forty-two degrees and raining and mud up to your ankles."

Benioff adds, "This whole story of Blackwater goes back to the first season because we were supposed to have that battle with Tyrion and we ended up not able to shoot it. And so we had him go down to friendly fire early.

"We always promised ourselves, we're gonna have our major battle."

"We always wanted to do it and we didn't know if we'd be able to pull it off," says Weiss.

"I mean, it's a massive battle and it's a naval battle and involves so much visual effects," he adds.
Read the rest of the interview with Benioff & Weiss at EW.com.

A Song of Ice and Fire author George R.R. Martin penned the screenplay for the episode.
Check out the teaser for "Blackwater", airing Sunday, May 27, below, along with two more teasers for the episode...

Game Of Thrones Season 2: Episode #19 Preview
Game Of Thrones Season 2: Episode 19 - War Of The Kings Trailer
Game Of Thrones Season 2: Episode 19 - Battle Tease