'Game Of Thrones' Khaleesi Emilia Clarke Sizzles In GQ Outtakes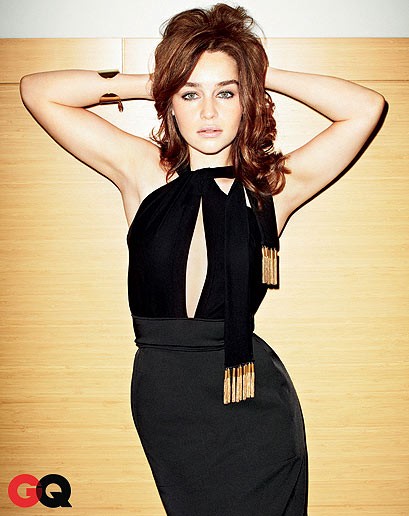 Game of Thrones star Emilia Clarke may play a blonde on the series, but we think she's much better looking in her natural state as a brunette.

The actress is featured in the March issue of GQ, and the magazine recently released some sexy outtakes from her photoshoot.

Clarke plays Daenerys Targaryen, the 'mother of dragons' on the hit HBO series (does that make her a MILF?), and she talks about how once she removes the platinum-blonde wig she wears for her role it becomes difficult for people to recognize her in her natural state.

"...I'm so immediately unrecognizable. It takes a die-hard fan to actually spot me," she says. "These HBO events, where I'll be talking to someone for a fair amount of time, and then suddenly they're like, Oh sh*t! That's what you do!—they think I'm some crazy Brit who snuck her way into a Hollywood party."