'Game Of Thrones' Khaleesi Emilia Clarke Sizzles In GQ Outtakes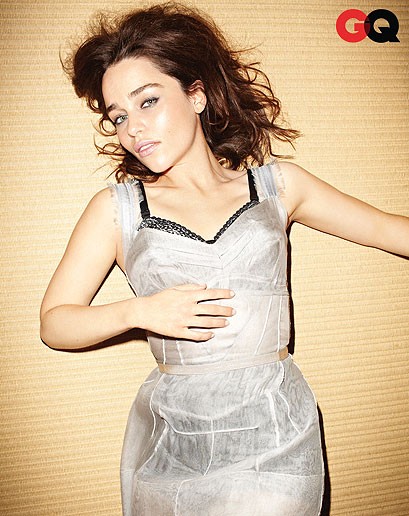 While the world awaits the debut of season three of "Game of Thrones" on March 31, Emilia has two other shows she'd recommend: AMC's "Breaking Bad" and HBO's "Girls."

"I'd give my right arm to be, like, a random extra on Girls, just to walk past one of the scenarios. I'd love that more than anything. Or, like, a meth head on Breaking Bad. It'd be like Where's Wally?!"

The March issue of GQ, featuring "Game of Thrones" star Emilia Clarke, is still available on newsstands for a limited time before April's issue is released. Check out her full photoshoot at GQ.com.