'Game Of Thrones' Khaleesi Emilia Clarke Sizzles In GQ Outtakes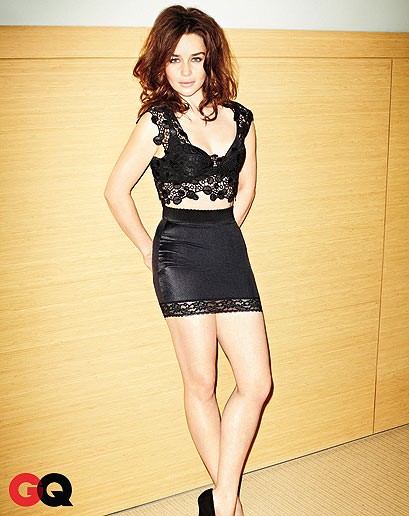 Last summer Emilia spent six weeks filming the third season of the show in Morocco,where she had hoped to keep her hairpiece on after filming, but the production team wouldn't let her.

"I keep asking to go out with the wig at night, but they insist there's no way," she explains. "They won't let me go partying with it on! I would be killed on the spot.

"It's silly to say, but when I take the wig off at the end of the day, I'm rather disappointed when I look in the mirror."

Not us.