'Game Of Thrones' Creators Say Use Of George W. Bush's Decapitated Head On A Pike Wasn't Politically Motivated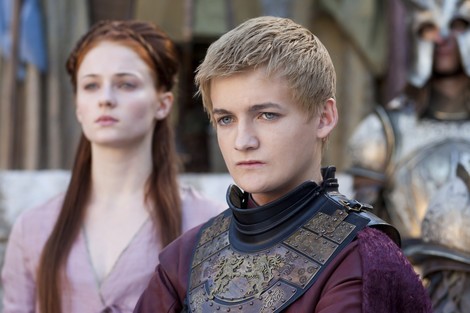 Look closely enough and you'll see that former U.S. President George W. Bush's head appears on a pike during the season one finale of HBO's hit show Game of Thrones.

During the commentary on the show's first season DVD/Blu-ray set creators David Benioff and D.B. Weiss shared the details of the Easter egg, saying that thier choice to use the former Commander in Chief's likeness was merely because of the show's budget and had no political undertones, according to io9.com.

"The last head on the left is George Bush. George Bush's head appears in a couple of beheading scenes. It's not a choice, it's not a political statement," Weiss and Benioff say. "We just had to use whatever head we had around."

**SPOILER WARNING**: Bush's head can be made out very briefly during the scene where King Joffrey forces Sansa Stark to look at her father, Ned Stark, whose head was separated from his body in the show's shocking penultimate episode.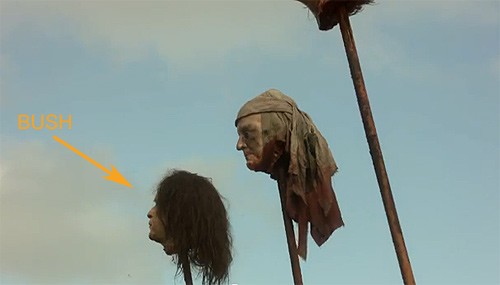 W's head can be seen clearly just after the one minute mark on the video below...