'Game Of Thrones' Continues Reign As Most Pirated TV Show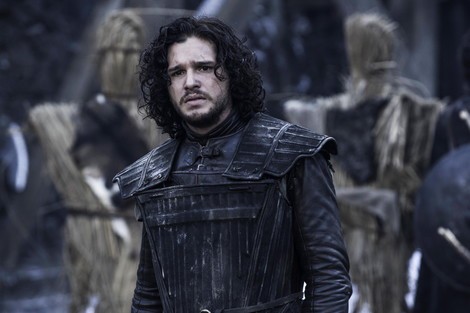 HBO's hugely popular fantasy series "Game Of Thrones" remains the most illegally downloaded television program in the world.  Out of 100 torrent websites, the drama accounts for 25 percent of pirated downloads.
According to The Telegraph, GoT was downloaded 1.4 million times between January and February 2014 - 50 percent more than the second highest downloaded series, "The Walking Dead."
Other popular pirated programs include "Homeland," "Breaking Bad," "Dexter" and "Girls."
Users in Brazil and France downloaded GoT the most, and in the United States it was watched 123,455 times.
In January and February, a total of 6,199,677 downloads were made from 100 of the most popular torrent sites.
Over 6.6 million U.S. viewers legally tuned into the Season 4 premiere, "Two Swords," on Sunday night - an increase of more than 2 million from last season's premiere. The episode was also the most watched season premiere in HBO Canada's history, according to HBO.
The show is so popular, it crashed HBO Go, the network's streaming website on Sunday night.