'Game Of Thrones' Actor Kristian Nairn Comes Out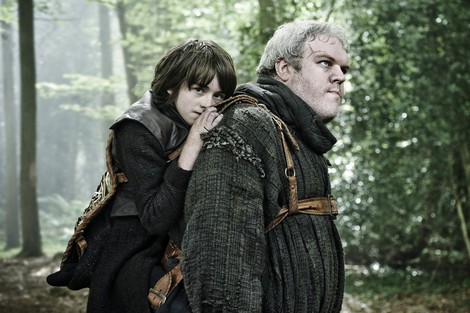 Game of Thrones regular Kristian Nairn has come out as gay, but he says he never tried to hide it.

The actor, who plays Hodor, the vocabularily-challenged protector of Bran Stark (Isaac Hempstead-Wright) in the series, was asked about his views on homosexuality during an interview with Thrones fansite WinterIsComing.net.

When told he has many fans in the gay community, Nairn says that he's a part of that very group of people.

"Well, in all honesty, when you talk about 'the gay community,' you are talking about MY community, haha," he said.

"I've never hidden my sexuality from anyone, my whole life in fact, and I've been waiting for someone to ask about it in an interview, cos it's not something you just blurt out," he added. "I've tried to lead the questions a few times, to no avail!"

Nairn added that who he is really has little to do with his sexual preference.

"It's a very small part of who I am, on the whole, but nonetheless, in this day and age, it's important to stand up and be counted," he said. "I have and always will stand my ground."

The new season of "Game of Thrones" kicks off on April 6. Check out the latest trailer here.