Gal Gadot Criticized For Being Too Thin And Not Busty Enough To Play Wonder Woman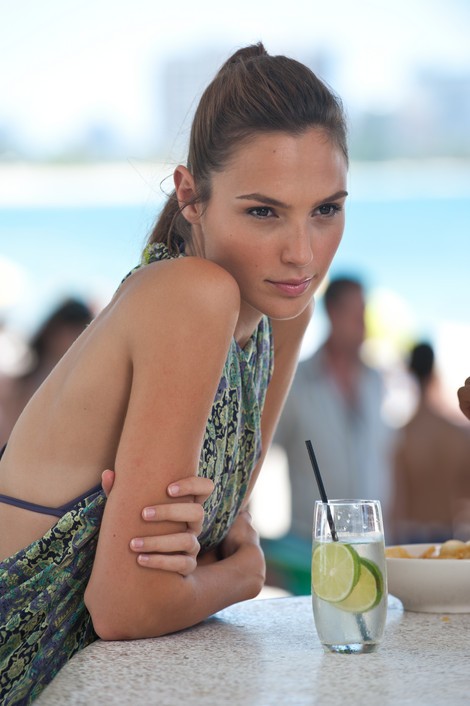 Many DC Comics fans are still not happy with the way the planned Man of Steel sequel is turning out. Following an uproar over the casting of Ben Affleck as Batman in the film, producers have caused yet another uproar with the addition of Israeli actress Gal Gadot, who was confirmed to play Wonder Woman in the film by director Zack Snyder on Wednesday.

The five-foot nine-inch former Miss Universe Israel has been criticized for not having a big enough bust or looking buff enough to fill the role of the Amazonian warrior princess.

Facebook, Twitter and numerous comment sections online have been filled with mixed reviews about the casting news, with some optimistic, some pessimistic, and others saying going beyond all the casting and telling it like it is. And, of course, haters gonna hate...
A little disappointed that Wonder Woman looks so willowy I could break her. Give that girl some Wonder Bread?

— Lorrainedeer Cink (@lorrainecink) December 4, 2013
@davidromano72 I hope so. I dont mean to body shame Gal, she is stunning. Just think its time strong women to be cast in these hero roles.

— Meghan Sekone-Fraser (@mhgaab) December 5, 2013
Don't have a ton of faith in Snyder's 'Batman Vs. Superman', but Gal Gadot seems like a solid choice for Wonder Woman http://t.co/5SjsXOL9Ab

— Alex Hayter (@alexhayter) December 4, 2013
Wonder Woman, I thought you'd be...bigger.

— Marc Bernardin (@marcbernardin) December 4, 2013
Israeli actress Gal Gadot was cast as #WonderWoman. We still think these Latinas could've pulled it off: http://t.co/BUXNMjBrv1

— Latina Magazine (@Latina) December 5, 2013
What's the over/under on when WB will announce the real title (Justice League?) for this Batman/Superman/Wonder Woman movie?

— Russ Fischer (@russfischer) December 4, 2013
We can't agree more with that last one -- the film, tentatively titled Batman Vs. Superman, should just be called "Justice League." Rumors that Nightwing (Batman sidekick Robin's post-Dynamic Duo alter-ego) and The Flash are also going to be in the film are good enough reason to just call it "Justice League."

Gadot may not be Lynda Carter, but looking at Carter's physique in the original Wonder Woman TV series shows that the two actresses aren't much different in physical stature other than bust size.

Fans have been calling for MMA fighter-turned-actress Gina Carano to play the role, but we're just not seeing it.

Gadot will be fine in the role. Although she won't entirely fill out the front of her costume, we're sure she'll bulk up a bit and bring a lot to the character. After all, she is an Israeli army veteran and she did kick some butt in the last two "Fast & Furious" films.

What fans should really be concerned with is how the disappointing and sub-par "Man Of Steel" is being used as launchpad for future DC superhero films.