Gabriel Macht: The Smartest Actor On Television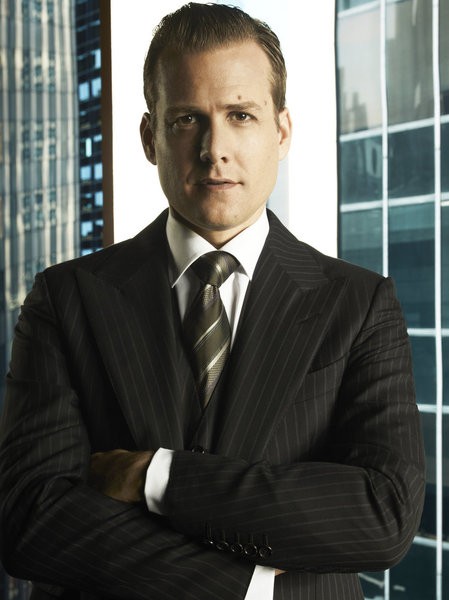 Gabriel Macht is a genius.
It isn't in the conventional sense. Measuring him by his IQ - whatever that may be - wouldn't do him justice. Neither would examining his lengthy filmography of over twenty years. Yet spend a few minutes in his company, and it becomes quickly apparent that he is brilliant. It's in his verbal acuity, which would make many professional writers envious. It's in the thought he gives to even the most casual of conversations. He's just plain smarter than you or me.
He's not the type to need to prove that to anyone. Yet with the success of USA Network's original series Suits, Macht has gotten noticed. As hotshot Manhattan attorney Harvey Specter, he's enjoyed plenty of snappy banter, an expensive wardrobe, and even his hair gel has become a topic of conversation.
It's nice work if you can get it, the kind that would put many actors on cruise control, but not Macht, who made Harvey an incredibly layered, nuanced and engaging character who arrested the audience. It took him only twelve episodes to establish himself as the smartest actor on television.
The only thing he might not know is just how good he is.
"I don't know," he says with a laugh during our phone conversation on a slow afternoon, when I ask him what he thinks the secret of his success is. "I think if you're artistic in any way, you're probably born with it. I guess it's a talent that can be learned here and there, but I think the instinct to tell a story or to create something happens maybe in the womb."
In Macht's case, that might be fairly close to the truth. His father is veteran actor Stephen Macht, and his younger brother Jesse is a successful musician who is as talented with lyrics as his older sibling is with scripts, currently recording in the studio before starting his 2012 tour schedule at the Hotel Utah in San Francisco on January 28. Both of the brothers are class acts, so well-spoken and gifted in their respective fields that it's hard not to think there might be something in the gene pool.
Whether or not talent was in the DNA, it was certainly nurtured from a young age. I recall an earlier conversation with Jesse, in which he told me that their large family is "super supportive of everyone; we believe a lot in family." And no doubt they were behind Gabriel when he made his acting debut on film at the young age of eight.
Coming back to acting as a teenager, he also did what many actors don't: obtained his college degree, from the prestigious Carnegie Mellon University. Perhaps being educated at one of the best schools in the country is another piece of the equation of success.