Gabriel Macht Reveals Some Scoop About 'Suits' Season Two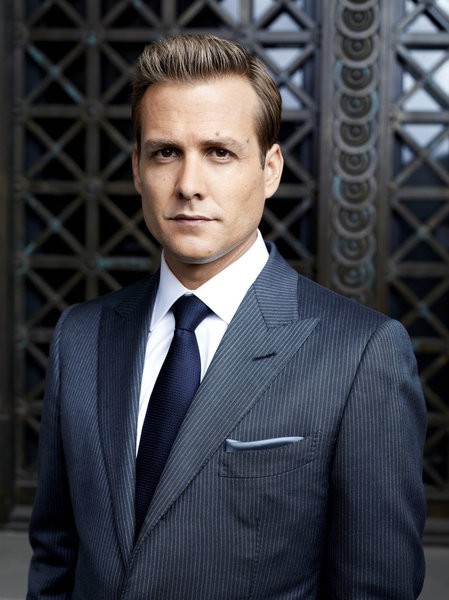 Gabriel Macht plays the overconfident, sexy Harvey Spector on USA Network's hot series "Suits." Starpulse had a chance to talk with Macht on set in Toronto, Canada, and he opened up about what fans can expect in the second season, which kicks off Thursday, June 14.

Harvey must contend with Daniel Hardman this season, a partner in the law firm who returns after he was forced to leave due to a financial scandal and his wife's illness.

"In Episode 2, you learn why Harvey doesn't really like him or trust him," Macht explained. "(Hardman's a) totally untrustworthy guy, but you know we hope that he comes across trustworthy at times.  I don't trust him as far as I can throw him."

Will there be another scandal this season? Of course. One involves Harvey and Travis Tanner, who returns from season one. Macht said, "He sues the firm, and he tries to sue a General Motors-type car company. There's some information that may have been buried again, and so this question that Harvey's been involved not once but twice in burying some evidence comes into question, and the truth is...he didn't bury it."
Fans may get to see a slightly more human side of Harvey this season. The man who fights for what's right has tended to do it on the down low. But he may be more open in the future. "Harvey used to stand up for people behind their backs, and now he's doing a little bit more in front of them, so he's saying, 'You're not gonna get called out on my watch,' or 'You're not gonna get fired,'" Macht said.
There's also been a rumor of a flashback in season two. Will we learn more about Harvey's past? "As it stood a month ago - and this could completely change - is that Harvey was on a train, and there was some flashback...He's just thinking about a bunch of stuff, and there's some flashbacks and stuff.  And where he ends up is a pretty emotional place."
Harvey may also show his vulnerable side to his protege Mike (Patrick J. Adams). "I think he trusts Mike more than anybody else.  Whether or not he tells him that is another story.  But I think he absolutely will, and I think it'll create a lot more interesting moments for the show when he is able to reveal a little bit more of himself.  Yeah, I look forward to that."
Macht on set in Toronto