Gabriel Aubry Obtains A Restraining Order Against Halle Berry's Fiance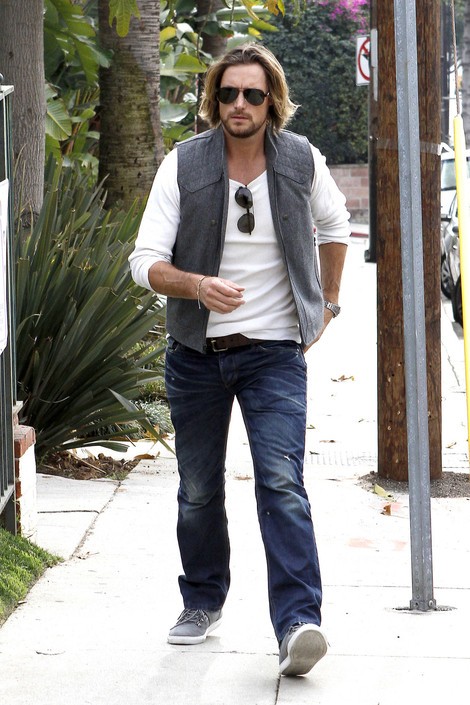 Following a Thankgiving brawl at Halle Berry's home in Los Angeles, her ex-boyfriend Gabriel Aubry was able to secure a restraining order against the actress' fiance Olivier Martinez.
Both men were hospitalized after the fight last week, and Aubry was arrested on suspician of battery. The Canadian model now claims Martinez started the scuffle.
Aubry and Berry have been involved in a custody battle, and the actress has tried unsuccessfully to move to France with her fiance and take Nahla with them. Aubry is fighting to keep his daughter in the United States.
On Wednesday, Nov. 21, Aubry alleges that Martinez threatened him his daughter Nahla's school play. The actor reportedly whispered in the model's ear: "I wish I could beat the s**t out of you right now. You're lucky we're in a school right now. We're going to take Nahla right now and you're not going to follow us."
When Aubry took Nahla to Berry's home on Thanksgiving Day, Martinez answered the door and said, "We need to talk!" before fists started flying.
Martinez allegedly knocked Aubry to the ground and accused the model of costing him and Berry $3 million in court costs and attorney fees.
TMZ.com obtained a declaration from Aubry which claims Martinez threatened to kill the model if he didn't agree to allow them to move to Paris.
Meanwhile, Berry's aides insist it was Aubry who started the fight, and insiders told TMZ.com on Friday that the actress wanted an extension on an emergency protective order against him, which expires today. The order requires that Aubry stay at least 100 yards away from Berry, Martinez and his daughter.
Aubry reportedly broke a rib in the fight and his attorney attached photos of his injuries (including face lacerations) to the declaration. Martinez is the son of a Spanish-Moroccan boxer and intended on becoming a professional fighter before he went into acting.