FX Brings Back 'Archer' And 'Justified'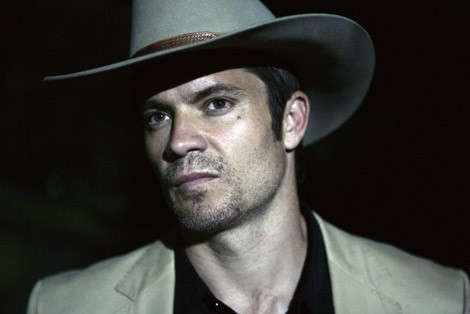 Good news, everyone!
Two of our favorite shows around these parts have officially been renewed for their respective third seasons. Both TV Guide and Entertainment Weekly are reporting that Archer and Justified will return. The news isn't a surprise, as both shows have been going strong in their sophomore runs (currently airing Thursdays & Wednesdays at 10 PM, respectively), but it's still great to know that we can expect to see more of Sterling Archer and Raylan Givens.
The good folks behind Archer revealed on Twitter that their third season will be sixteen episodes, while Justified's order is for the standard thirteen episodes.
Justified airs its eighth episode, "The Spoil," tonight, and Archer arrives tomorrow with "El Secuestro." You can catch coverage of both shows right here at Starpulse.