Fuse TV Invites You To The Coolest Place At Bonnaroo

Heading to Bonnaroo? Check out the Fuse TV barn in the middle of "Centeroo." The eco-friendly barn was built to provide festival-goers with hours of enjoyment including text contesting, mechanical bull riding, calf roping (not real calves!) and barnyard olympics (pie eating contests, horseshoe toss and hay tossing).The Fuse TV Barn will host green screen photography, where festival-goers can select a background, take a picture and send it to friends. All these fun activities, plus a place to hang, use the computer stations, and watch live TV feeds of all performances so you dont miss anything. The Fuse TV Barn is the place to be to re-charge not only yourself, but also your cell phone, and most importantly your refuge from the sun with air conditioning!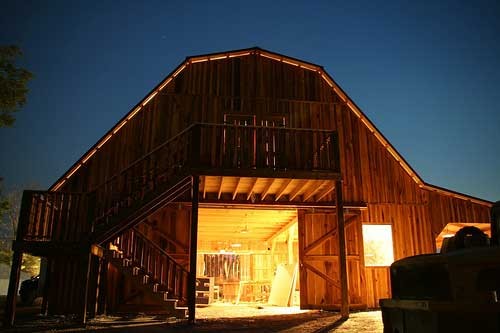 Tune-In
For everyone who cant make it to Manchester, TN, tune in to Fuse, the national music television network, for "Bonnaroo Front Row."
-"Best of Bonnaroo: Volume I" airs Friday, June 13 at 9pm ET: Fuse kicks off its exclusive 2008 Bonnaroo coverage/Front Row weekend with a look back at some of the greatest performances of Bonnaroos past with never-before-aired performances by
Radiohead
,
Dave Matthews Band
,
Wolfmother
and
The Roots
.
-"Fuse: Live from Bonnaroo" airs Saturday, June 14 at 9pm ET and Sunday, June 15 from 9-11pm ET: Pull up a lawn chair & lighter to take in 3 hours of live music from the biggest festival on the planet.... it's "Fuse: Live from Bonnaroo" with all the biggest performances by the biggest bands taking over the 2008 festival in Manchester, TN.
For more information about Fuse, please visit
http://press.fuse.tv